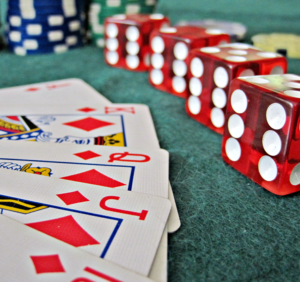 The answer to the question What is Gambling? is more complex than you may think. Gambling involves risking something of value on an uncertain event in hopes of winning something of greater value.
Americans point to Las Vegas, but it is common worldwide and occurs at gas stations, church halls, and casinos, including those offshore and online. It is more popular than ever thanks to multi-million dollar winners, sports fantasy leagues, and World Series of Poker tournaments on television.
Gambling has been part of human activities since they were in the caves. The first physical casino was built in 1638 in Italy, so it was only natural when computers came about that casino gambling would go that route. Add in the relatively new world of mobile phones and 4G communications (not to mention the coming 5G changeover) and casino gambling has plenty of growth left in its industry.
Recommended Online Gambling Site
Best Casino for Live Dealer Games
Accepts all Countries and US States
Governments welcome casinos to their districts to help raise tax revenue. Some view gambling as a tax on the poor, who use what little money they have in hopes for a big payoff to get them out of poverty.
Top Rated Online Gambling Sites
Types of Gambling
Common forms of gambling are lotteries and scratch-off tickets, where bettors risk one dollar for the chance to win millions. It ranges from traditional casino games like roulette and blackjack to bingo and the stock market. Games of chance and skill, such as throwing dice or playing dominoes, are also examples. People bet on football games, horse races, elections and the weather – anything where the outcome is uncertain. Oddsmakers determine odds and payouts, and bookies handle the exchange of money.
What is Gambling and How Does it Work?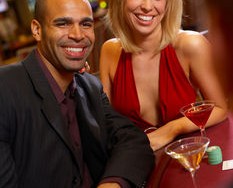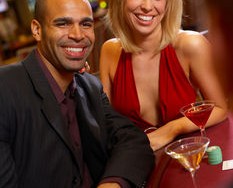 Gambling begins with a wager. Games such as slot machines and keno ask for a fixed amount to play. Casino table games such as poker or baccarat require a minimum bet to participate, and they may or may not have betting limits.
Placing a wager
The game begins after all players place their bets. Wheels spin, cards are dealt and numbers are called. With few exceptions, no additional bets are allowed once the game begins. Poker and blackjack are examples of games that contain more than one round in which players can make additional bets.
Gambling Payouts
After each game, the participants settle up. Winnings depend on the type of game and the amount of the wager. Players can never lose more than they bet, and most card games return bets to players when they match the dealer's hand. Casino table games allow for multiple winners and losers, as each gambler makes an individual wager on the same event, and so the experience of what gambling is, starts.
Some People Can't Stop Gambling
The lure of winning more than what you're betting is addictive. Some gamblers wager anything from paychecks to their cars and homes. They make additional bets if they lose, trying to break even.
Odds for some games are better than others, but the old saying, "The house always wins," has truth to it. Gamblers Anonymous is a support group that offers help to those who have gambling addictions.
Responsible Gambling
The heart of what gambling is laid in a fun way to pass the time. Consider it as a form of entertainment and set limits for the amount you are willing to lose, similar to buying tickets to an event. In those cases, you know the cost going in and you are less tempted to risk more to win your money back.
Do you have more questions about what is gambling? Check our Gambling Directory where we will tell you about great resources we have found.
Online Gambling
There are many people – whether because of their location or because of other ailments – that cannot make the trek to a casino. Those people, prior to the 2000s, were missing out on the enjoyment of being in a gambling establishment. While there might not be the same visceral thrill of physically being in a casino, with its whirling sounds and cacophony of noise, the online casino can be just as much fun.
A Brief History
Online casino gambling is a relatively recent development. Two names that would be big in the online poker world, Microgaming and Cryptologic, started developing the software for online casino gaming in 1994 and 1995, respectively. It is believed that, in 1996, InterCasino became the first online casino to accept a bet.
InterCasino only offered 18 games when it came online.
Since that time, online casinos have exploded. The industry was worth approximately $35 billion covering roughly 85 nations in 2015 and was expected to grow to $60 billion by 2020. It has been aided by the growth of "mobile" casino gaming – playing on your phone – and that market is still expanding as it enters Africa and Asia. It isn't out of the question that online casino gambling could double its revenues over the next decade.
What is an Online Casino?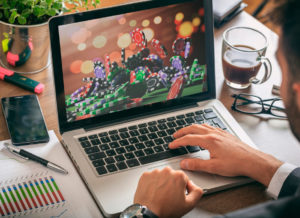 An online casino is just like its brethren, the "brick and mortar" casino. It is an establishment that offers things that you can bet on. These usually cover (but aren't limited to) slot machines, keno, bingo, "table" games (roulette, blackjack, craps), and sometimes poker and sports betting. In each of these cases, you would be doing the same thing you would do in a normal casino – putting money down to bet on the outcome of your activity.
Location
Most of these online casinos are located offshore. This can be problematic for some operations (and some players) because they operate in a "gray area" regarding the law. In many European countries and the United Kingdom, however, these online casinos are heavily regulated and are trustworthy for the players.
Online Gambling in the World
Online casino gambling in the U. S. is forbidden, save for the handful of states that have passed intrastate casino gambling regulations. In Europe and the U. K., these outlets are heavily regulated and citizens can get an honest game. In Asia, Africa, and South America, the industry is still growing and nations are still coming to grips with the industry. Australia used to be a hotbed of online casino gambling, but laws passed in 2017 completely shut down the casinos and poker sites save for those who looked to violate the Australian laws.
Why Play in an Online Casino?
The definition of online gambling is constantly changing and adapting as it is a growing trend with wide support in computers, mobile devices (tablets and smartphones) and computer software, as such its popularity has increased to the point is a must for several players.
Advantages to Online Gambling
One of the biggest reasons to play in an online casino is how gambling works towards the convenience of the player. Instead of having to travel to a physical casino, the online world can bring the casino to you. Stakes is another big reason to play. In many casinos, you can't find betting options under $1 (especially on table games). In the online casino world, there are plenty of micro-stakes options that ensure you can have some fun while (potentially) losing as little as possible
The ability to "recreationally" play while having the chance to win big.
What Can I Play at an Online Casino?
An online casino offers virtually every gambling option that you can find in a physical casino and then some. The forms of online casino gambling fall into two options:  house-banked games and player-banked games:
A house-banked game is one in which the "house" (the casino) provides the money that can be won by the players.
A player-banked game is one in which the players themselves provide the bank and they play against each other rather than the house. There are other options (and we'll get to them in a second), but these two options are what you'll find.
There are also two types of games: There are games that are luck-based and those that are skill-based. Luck-based games are just what it sounds like – it takes a great deal of luck for you to be able to win. Skill-based games also are self-explanatory; it takes a predominance of skill to be able to win.
Types of Online Casino Games
Here are some of the gambling options that you'll find in an online casino:
Card Games
They include some of the card game options you'll find in a casino such as poker and blackjack. For the most part, these types of games are skill-based in that the player's abilities are what determine the outcome.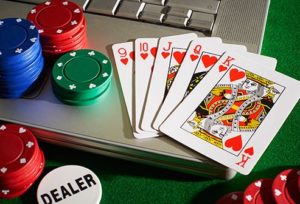 Poker is one of the player-banked options in the casino, with each player bringing their stake and battling against their tablemates for the money they brought to the game. The casino makes their money through taking a "rake" each hand or having the players pay a "table fee" after a set time period for playing.
Blackjack is a house-banked game and, if you're playing the game correctly, can be a skill-based game. In what is a little secret, using certain tactics in blackjack can subtly shift the odds in your favor, however slight it may be. It has several methods of play, including one deck and multiple deck options.
Table Games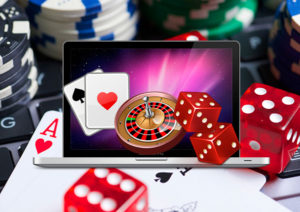 These games, which include roulette, craps and other games, are very popular with online players because you don't have to invest a great deal of time and can leave rather quickly. These games are normally house-banked games and the odds are against the players being successful on the tables.
The edge for the house can range from as low as 1.41% on the "pass bet" in craps (the house will retain 1.41% of the money per roll) and can range up to 5.26% on "American" roulette (the European roulette wheel has a singular "0," where an American wheel also includes a "00").
Slot Machines and Games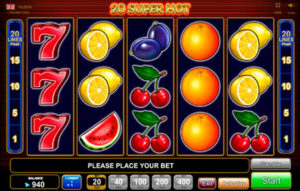 These are arguably the most popular gambling option not only in a physical casino but also in an online casino. These games, for the most part, use little to no skill to win because it is entirely dependent on a Random Number Generator (RNG) to determine the outcome. These RNGs ensure that the game is fair and that the edge is in the favor of the house, however so slight.
There is a move in gambling towards using video games – such as Candy Crush – for gambling options. These games break into skill-based gambling because the player can wager on how well they can play the game. These types of games are very popular with those who are beginning to experience casino gambling, whether live or online, and the establishments are looking to cater to those players.
Specialty Games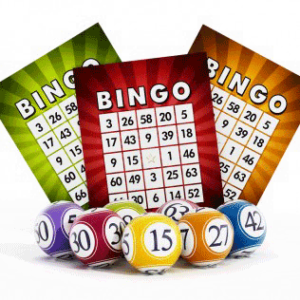 Specialty Games are amoung the most beloved casino games. Players will find a variety of traditional specialty games at almost all top online casinos. Lottery, Keno, Bingo and Scratchcards are the most popular games you will find. You can locate them at any online casino under the "Specialty" section. Learning to play specialty games at online casinos is simple.
Find out more about playing real money Bingo.
Sports Betting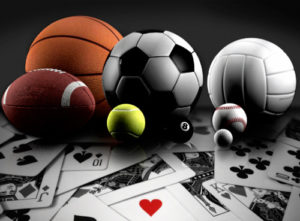 In some cases, online gambling can include sports betting. Casinos that offer sports betting often have an in-house oddsmaker who lays down an opinion on who he believes will win a game and by how much – the "line" – and the casino takes bets from customers against what their oddsmaker has laid down.
Casinos then offer the payouts – or keep the bets – depending on the outcomes of sporting events, "futures" bets (whether something occurs in the future) or even entertainment (the outcome of the Academy Awards have become a popular betting outlet).
How popular is sports betting? Nevada set a record in 2017 in bringing in $248.8 million in revenues against $4.87 billion in betting action.
In a relatively short time, online casino gambling has become extremely popular. Because of the ability to play virtually any casino game online, players have flocked to the outlet and it only seems to get bigger around the world.